ImmoLab®
IMMOLAB®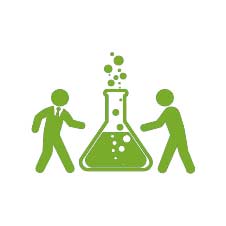 To continue our success in the future, the Hanseatic Group recognises the need to base decisions on analyses even more carefully. Equally, Hanseatic is committed to the development of innovative real estate concepts in a network which unites the best heads in the industry. The focus here is particularly on collaborating with experienced practitioners, as well as science and research. Students on courses specialising in real estate are also supported in this network.
Under the name IMMOLAB®, the Hanseatic Group has established an innovation network which, like a future workshop combined with a research facility, develops future concepts for successful real estate projects through to market maturity.
IMMOLAB®
identifies future topics in real estate management.
researches the topics of real estate products and target group concepts.
develops innovative project solutions.
develops new patents, building technology and procedures together with partners.
organises an innovation network of leading experts in the industry.
supports students in the industry and tenders research projects and awards.
promotes projects for socially relevant building and property management.